If you're visiting from Pinterest, welcome! Feel free to look around and check out my other DIYs.
So it's been slowly getting colder and colder and colder here. I will not go outside unless its to walk to my car, so I've been thinking of DIYs to do.
My friends, Megan and Lauren (hey girls!), wanted matching scarves. I found this cute fabric at Joann's that could easily be worn in the winter with a black sweater and in the spring/summer with a white t.
Super easy to make. Mine was 20 inches wide and 60 inches long (this will decrease slightly after sewing).
1. Fold in half.
2. Sew the long sides together.
3. Sew one short side.
4. Flip right side out.
5. Tuck the already sewn side into the open side and sew together.
Here's the finished product!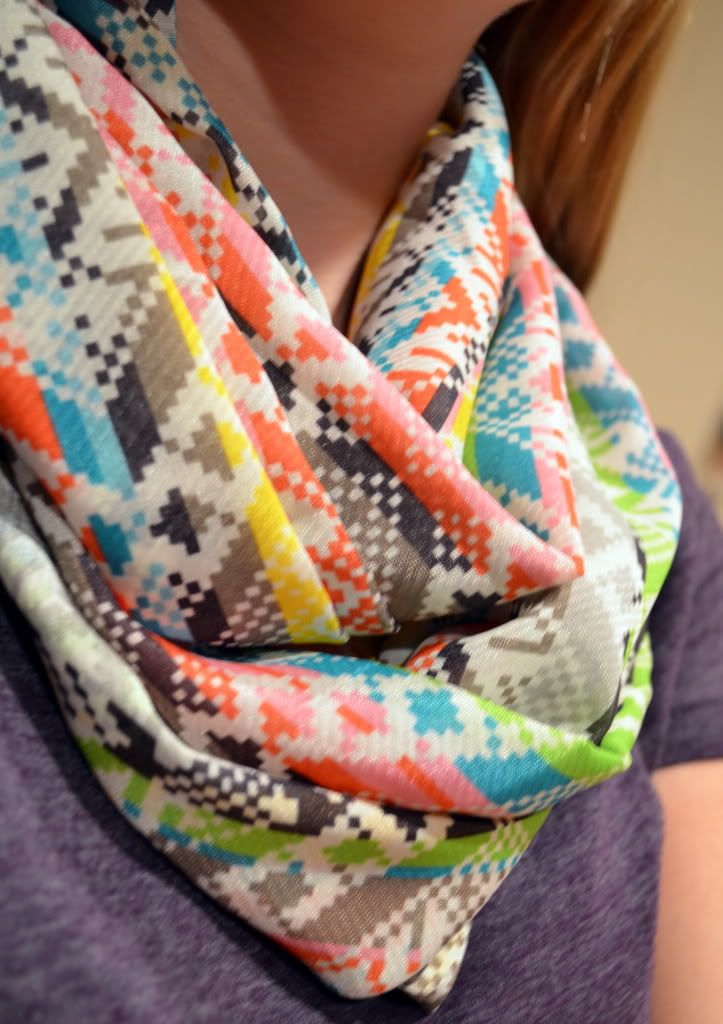 Here's more colors I've made:
This one I made shorter so it can be worn close the the neck or long.